While blog surfing last night I came across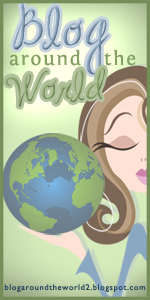 While I was checking out "Blog Around the World" I came across several very interesting blogs. This site feature bloggers from around the world (obviously). Each day someone is chosen to highlight their respective state/province/country. Think of it like a daily travelogue. Its sounds like fun, so I signed up.
Today's featured blog...comes from a blogger in
Arizona
. While I'm am LOVING the snow here in Illinois (and wishing for several more inches of it), I have to admit those warm temps are sounding pretty good compared to our -30 windchill expected tomorrow.